Rapid response probe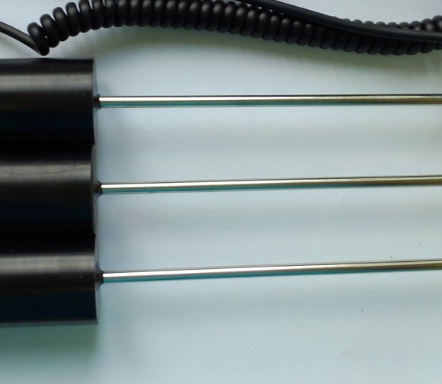 Product description:
; fast response micro probe
fast micro probes are mainly used for fast responding sites and objects and media.
for example: temperature detection inside the food. The probe is inserted into the food directly, such as roast duck, bacon, steamed bread, fruit and other food during the production and storage process.
main stainless steel pipe or copper package fast response diameter, micro probe, fast response, thermal equilibrium time is short, can be connected with the digital handheld meter, inspection instrument, paperless recorder, data acquisition card, multi-channel digital multimeter, rapid temperature change is needed fast response, an important tool while the need for high precision measurement of medium or ambient temperature detection.
rapid response micro probe contact with the measured media parts of the maximum outer diameter 2.0mm; special requirements, such as variable diameter, sealing point, etc., can meet customer requirements.
fast response fine probe; the main feature is the fast response. From the room temperature to 100 degrees, according to different packaging methods, the heat response time is generally about 2 seconds, the heat balance time up to 6 seconds or so, generally less than 10 seconds.
&nbsp: ; fast response fine probe precision: at 0 degrees centigrade + 0.15 degrees, accuracy class: A;
fast response micro probe according to different test object, main specifications 2, 3, 4 outer diameter, length of various specifications are pointed, flat, diameter and so on, can install all kinds of handle, can be equipped with air plug, connector, DC connector, U terminals and needle quick connector terminals, etc..