Real time temperature monitoring system of Highway Subgrade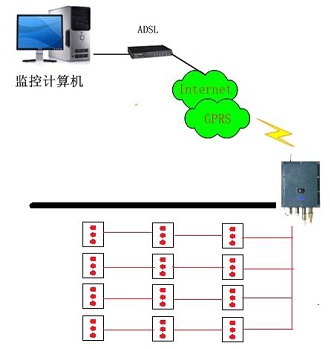 Product description:
Monitor the real time temperature of a construction road surface (Lu Ji) in the central control room.
The real-time monitoring system of road temperature needs to monitor the temperature of the overtaking lane, slow lane, and express road. The construction team in the process of highway construction in accordance with the requirements of pre embedded sensors, the installation of a waterproof control box for collecting the temperature acquisition of Subgrade in highway subgrade near, through wireless transmission to the control room. The control box is powered by solar energy storage battery, and the solar panel requires strong conversion ability and can charge the battery in time. Storage battery requirements can store enough electricity, even in case of continuous rainy weather can continue to power supply, but also to ensure that the battery charge discharge number of use for more than a year.