Intelligent management system of greenhouse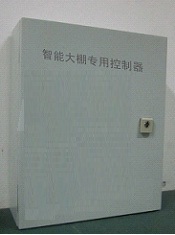 Product description:
Intelligent management system of greenhouse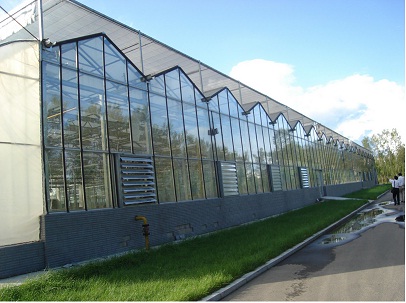 From the greenhouse environment field, due to a variety of greenhouse in the region distributed on the growth status, to overview the on-site environmental information and crops, or to realize the state monitoring of the scattered around the greenhouse, not a remote environmental monitoring system is very difficult, the use of data acquisition based on MODBUS bus technology and remote monitoring of greenhouse environment optical fiber network and remote data transmission technology based on GPRS, which is far away from the scene of the greenhouse in different places, temperature and humidity data acquisition read through the network; some parameters can also change the data acquisition equipment, which greatly improves the work efficiency, convenient for users.
The function and characteristics of intelligent management system in the greenhouse:
1, currently under construction and the existing greenhouse, online detection of relevant data to achieve a single greenhouse crop growth, such as each greenhouse air temperature, soil temperature, air humidity, CO2 concentration, O2 concentration, light intensity, realize remote monitoring of these parameter. Centralized control of
2, a single greenhouse with automation equipment coordination of crop growth:
(1)
(2) drip shutter control
(3) lighting control (optional)
(4) vent switch control (optional)
(5) carbon dioxide generator control (optional)
3, using modern communication equipment the greenhouse network system, and centralized control, so as to save operating costs, improve productivity.
The goal of greenhouse intelligent management system is:
constructs a modern greenhouse environment monitoring system through the current optical fiber network and GPRS, CDMA wireless network.
(1) online analysis instrument to shed acquisition control system. The system can automatically monitor and adjust the temperature, humidity, light and CO2 concentration parameters of the crop environment.
(2) to realize remote control in automation equipment, such as ventilation, shutter lifting, drip irrigation control, lighting control. Networking design of
(3) greenhouse intelligent management system. Using optical fiber and photoelectric conversion technology, a reliable optical fiber communication network is constructed to realize the operation of remote equipment and the alarm prompt of related data.
(4) centralized control of greenhouse. HMI output helps growers to do detailed and detailed data analysis, transfer data to the upper data storage and display area through the network and related communication protocols, and realize remote data acquisition.