AD590 integrated temperature sensor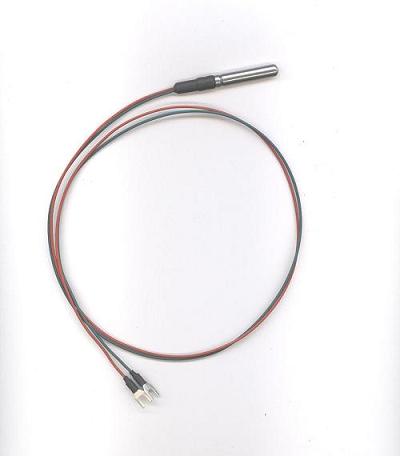 Product description:
AD590 integrated temperature sensor
The AD590 integrated temperature sensor is a monolithic integrated temperature sensing current source at both ends of the Analog Device Inc Adi.
The utility model has the advantages of good linearity, stable performance, high sensitivity, no need of compensation, small heat capacity, strong anti-interference ability, long distance temperature measurement, convenient use, etc.. Can be widely used in refrigerators, air conditioning, freezer, granary, industrial equipment and all kinds of temperature measurement and control field.
The main features of the AD590 integrated temperature sensor are as follows:
1, the current flowing through the device (mA) is equal to the thermodynamic temperature (Kelvin) degree of the environment in which the device is located:
MA/K
Type: current flowing through a device (AD590), in units of mA;
T - thermodynamic temperature, in K.
The temperature range of the 2 and AD590 integrated temperature sensors is between -55 and +150 degrees centigrade.
3, AD590 integrated temperature sensor power supply voltage range of 4V to 30V. The voltage of the supply can vary in the range of 4V~6V, and the current varies by 1mA, which is equivalent to the temperature change 1K. The AD590 can withstand the forward voltage of the 44V and the reverse voltage of the 20V, so the device return will not be damaged.
4 、 the output resistance is 710MW.
5, high accuracy. AD590 integrated temperature sensor consists of I, J, K, L, M files, M files including the highest accuracy, in the -55 to +150 DEG C range, nonlinear error is about 0.3 DEG C.
AD590 integrated temperature sensor to measure thermodynamic temperature, Celsius temperature, two-point temperature difference, multi-point minimum temperature, multi-point average temperature of the specific circuit, widely used in different temperature control occasions. Because of its high accuracy, low price, no auxiliary power supply and good linearity, AD590 is often used for temperature measurement and thermocouple cold end compensation.